Many social media users rapidly join Discord accounts because of their calls, messages, and voice conversations through various channels. It helps to contact anyone around the world via the Discord app. It is a gaming platform that allows gamers to log in and play the game according to their interest and chat with anyone.
So, In This post, we'll discuss hacking someone's discord account without knowing the person.
What is the Discord app? Is it safe for kids and loved ones?
Discord is a voice, video chatting social media platform with many users. This app develops as a gaming platform that allows for communication. So, let's talk about kids; our children like to use social media and want to engage themselves on different social media apps. Like the other apps, the Discord app has some hazards for kids. Unfortunately, this is not entirely safe for kids and provides online dating services. Therefore, parents should keep an eye to protect them from discord dangers. 
How to Hack Someone's Discord Account Easily
There are a variety of apps that come to help you regarding discord hacking. But only some are served as they claim. Thus, we'll explain the best discord spy app that lets you discord chats, voice messages, and calls.
UMobix Discord Hacker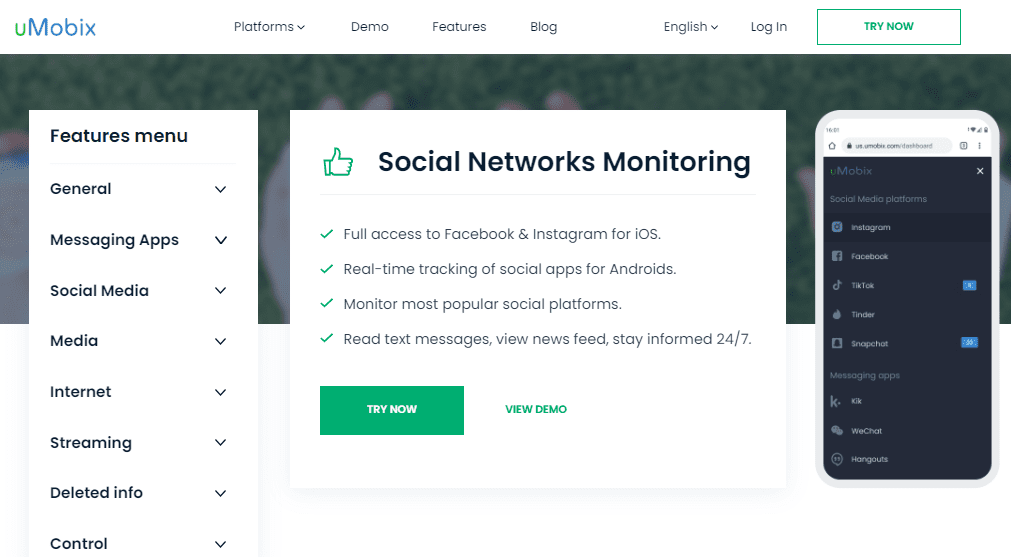 With umobix, you can hack someone's discord app. It helps you to track messages, and voice chat from the targeted device. It allows you to fulfill the monitoring through its key features. But you have to reach the targeted device and install it to investigate the machine to get the sensitive information of your loved ones. UMobix is a nifty app to monitor the device and check without knowing the targeted person. 
It has a great feature that can capture the keystroke to find everything about the person. You can also use the screen recording feature and monitor screen activities. It helps you to read messages and retake action if anything goes wrong.
How to install UMobix
Here is an easy install umobix setup that helps you to hack someone's discord account.
Subscribe UMobix app
First, you have to get a UMobix plan. For this, you have to click on the buy now button and choose an appropriate package that you can get.
Install UMobix on the targeted device
After purchasing the app, you must take the phone into your hand and install it for further monitoring. You can find their activities once you set up the app on the targeted device.
Get online performance from the web control panel
Now use the email credentials and log in to the online dashboard. It helps you to track the device and see its activities.
Eyezy Discord Spying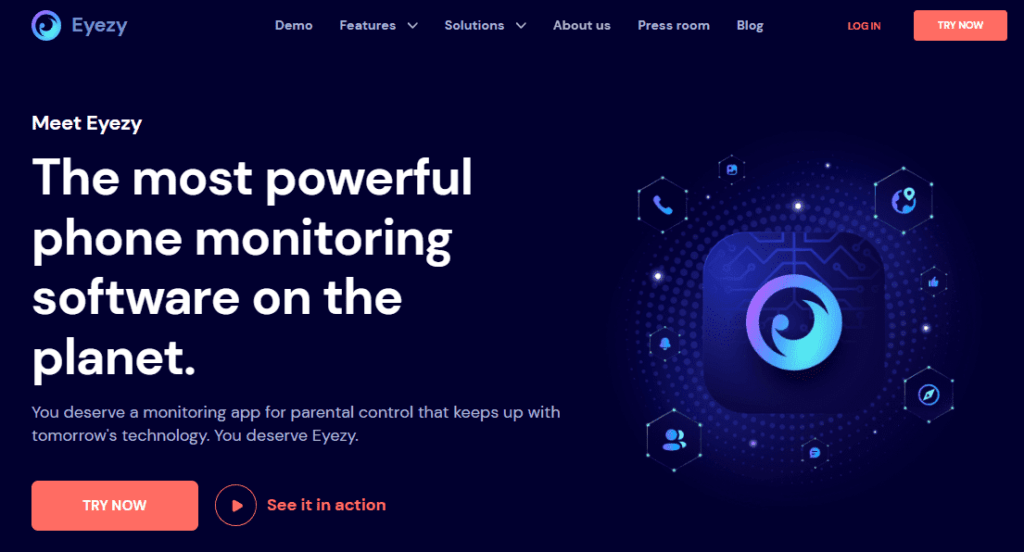 EyeZy comes into the market to help you hack someone's discord app. It can track your targeted device without taking the machine. Users can check everything that happened on their targeted discord app. EyeZy is powerful for finding calls, messages, and every screen performance. But you have to install Eyezy on your loved one's phone and see what the person is doing online.
You can see screen activities and record their activities
User enables to exact device location.
It helps you to monitor discord messages and read what they send or receive.
You can listen to call conversations through call recording.
You can check your browsing history.
Not all these features are enough, eyeZy provides a few other exclusive features that can track and monitor your targeted person's online activities and protect them by its safety measures.
How to Install EyeZy
EyeZy supports Android and iPhone devices for secret monitoring. You'll learn the installation procedure that helps you in the below lines.
If your targeted device is an iPhone, this setup will help you to track the device and spy on your targeted person's discord app.
First, you must purchase a package for an Apple device via jailbreak and create an account for the Eyezy app. Then, install the app on your child's phone for monitoring. After that, you are to find the suspicious activities of your child without being detected.
Let's Start Installing the App.
Create an account on the Eyezy app.
In the earlier step, you need to create an account via its official website. It requires you to provide an email, which is used to send an installation link for the targeted device. This email credential is used to log in to the web control panel.
Install the app on the targeted device.
After creating an account on the eyeZy app, you'll get an installation link via email. Use this link and used to install the app on your targeted device. EyeZy will be invisible on the targeted device. After installing the app, EyeZy will help you to hack someone's Discord app.
Log in to the online dashboard.
Now you have to log in to the online dashboard and see someone's discord chats, messages, and everything they found on the targeted device.
Why should you hack a Discord account?
As we discussed above, discuss Discord app helps communicate with people worldwide. Many of us use this app, which can also cause severe dangers and problems. So now we'll discuss some reasons that force you to hack your loved one's Discord account.
For kids' protection:
Kids like to use different social media apps and want to engage them. They didn't become aware of multiple hazards online. Kids expose Discord as a gaming site and get hooked on the online world. Parents must keep track of their kids and know their activities for their online safety. Thus, hacking kids' discord accounts can help to protect them. 
Keep an eye on employees:
Employees can use the Discord app during work, which may affect productivity. Or maybe they use this social media site to leak the company's secrets. So, hack employees' discord apps and ensure your business's safety.
Catch your cheated spouse:
As we know, Discord comes with several communication features with anyone around the world. May you partner chatting with someone on Discord that you do not know about? So, without wasting time, catch your cheated spouse by hacking their app and protecting your relationship.
Can You Get Hacked Through Discord?
We learned about how to hack Discord accounts and the reasons to hack. Now you come to know that it is possible to get hacked through the Discord app.
So, it is possible to hack someone's Discord through the server. There are some ways to do that. For example, you can steal your targeted person's discord password with a different technique or may hire a hacker.
But I recommend you use Discord hack tools; that is a much easier and more effective way. Through tools, you just need to install Umobix and EyeZy and see their activities without knowing the person. It allows you to read text chats, voice messages, and call conversations.
How to Get Back Your Hacked Discord Account
If you think your account has been compromised by the Discord app hacking tool, you should log in and change your login ID and user app to something more robust. Someone may have carried out the hack. If anyone is not an expert in hacking, you cannot log into your account.
Thus follow these steps
Step no. 1 Open the discord request page
Step no. 2 accomplished the online form to report the hack and select the term of violation report type that seems most relevant to your situation.
Step no.3 completes the description and submits the form
Step no.4 Once it is done, wait for the discord app to take whatever necessary action to solve your case.
Their customer support service is very responsive, and they may answer regularly and fix your problem within a few hours.
Final Verdict
Hack someone's discord account by choosing the hacking tools as UMobix and eyeZy. You have to install the app that helps you to know anyone's discord chats, calls, and other activities without knowing the person.
FAQS
How Do Hackers Hack Discord?
Hackers can use social engineering techniques and phishing to hack someone's Discord account.
What is Discord used for cheating?
Discord is a communication platform used for chatting and calling around the globe. It allows users to play games, send messages to their friends, and communicate through text and voice calls. It has hundreds of users that make this platform popular.
Is Discord used for dating?
Yes, Discord allows for dating services, and teens and kids use it as an online dating platform.
How Can Someone Hack My Discord?
You can hack anyone's Discord account. But knowing you are doing it for a logical reason is necessary. You can follow the tool and know the installation tools such as Umobix or eyeZy apps that help you to find someone's activities through the features.
Is it legal to hack someone's Discord?
Hacking anyone's Discord is illegal if you don't have logical consent. Depending on the situation that makes hacking is ll.