Nowadays, dating on Facebook is quite common with massive users throughout the globe as social media is king. It is accessible for people to share their daily life via photos, videos, and a specific movement location. People love to spend time that falls into a falls relationships. But it's made it challenging to identify if someone is on Facebook dating.
But to confirm your loved ones' online dating, you must know Facebook dating activities using different methods. Relax! We'll discuss the best way to track Facebook activities to see if someone on Facebook is dating. Let's start it!
What is Facebook dating?
Facebook is a social media app that is mainly used for online dating. Because it gives access to interact with anyone from a convenient location. When people start chatting on FB messenger, they are not talking; they share their feelings via romantic sign symbols and stickers. Then they meet physically. But lastly, they get into trouble.
How to start Facebook dating?
Specifically, it starts by joining the Facebook Messenger dating app and searching for a match profile. Finding a compatible person profile like theirs and the other one will interest them like back you. Then start talking with introductory behaviors. Then their conversation turns into a dating relationship. Of course, not all FB contacts are considered dating partners, but a specific compatible match can lead you toward it.
Sufficient ways to know if Someone is on FB Dating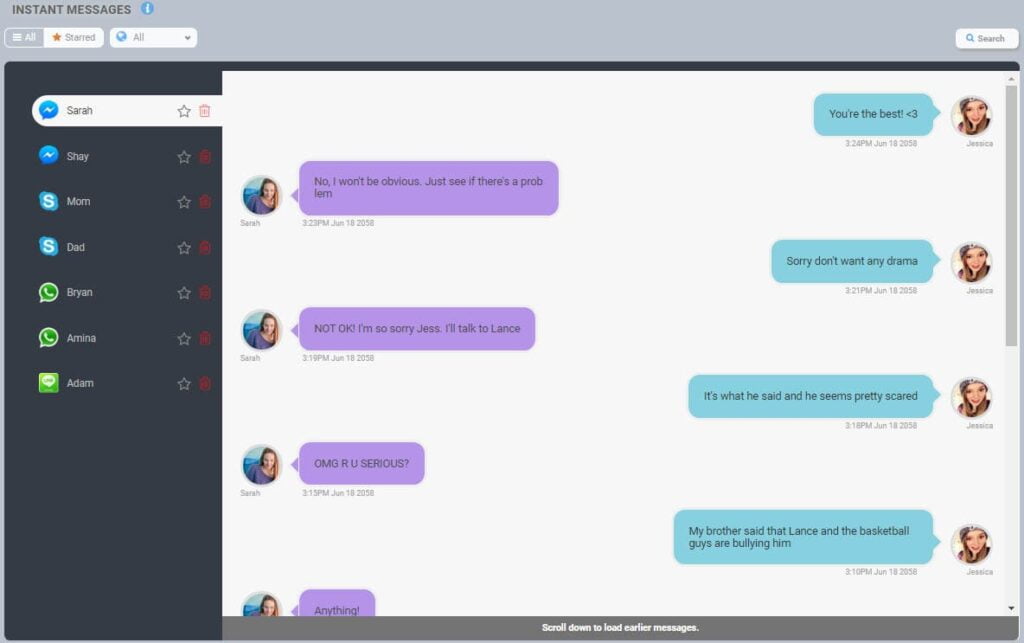 Are you suspicious that your loved one is spending unlimited hours? If yes? Then read the below information that will help you to identify the black sheep.
Become a Facebook dating app user
The top of the most accessible and most approachable methods to see someone's online dating. Let's join FB as new users and fill out the complete profile.
Now open the FB app on your Android or iPhone devices and click the three horizontal lines on the right corner.
Then click on dating and start.
In this step, complete the profile as you asked questions and set the profile picture to do it.
A recent announcement on FB declares if you are already friends with someone on Facebook, you may not find them on the dating side.
Use email id
Now turn to the second effective method: Knowing and telling if someone is using the FB dating app via email.
Start searching facebook.com/dating on your device and click on the sign-in option.
Now enter your email address and click on forgotten password option
Once you re-start to find your account, enter the mail address and click to search.
Direct search user name
You can find someone on the FB dating app by searching for a username.
Open the FB messenger app on a particular device, and log in to your Facebook dating account.
Now enter the correct name with spelling; if so, copy and paste their username into the FB dating app on the search bar and see the extensive list and possible results.
Then use a filter including gender workplace home to narrow the searches.
Use third-party applications
The best way is to use a third-party application to fuel the search with fully flagged features and dedications. No doubt there is a list of applications; still you need to approach the best one. So let's read the below lines to save from money-wasting and fake apps.
Flexispy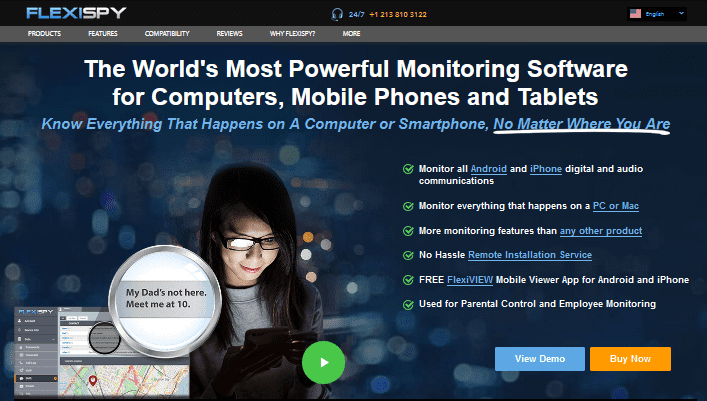 Explaining another unique third-party application that helps you find anyone's while using online dating app. enables you to track the people to get the exact online activities for safety. It secretly tracks the targeted person's actions while using social media sites and uploads their activities on the web control panel. It didn't give any clue while monitoring for specific purposes. With this, you can easily see whether your targeted one uses the Facebook dating app and what they talk about.
Spokeo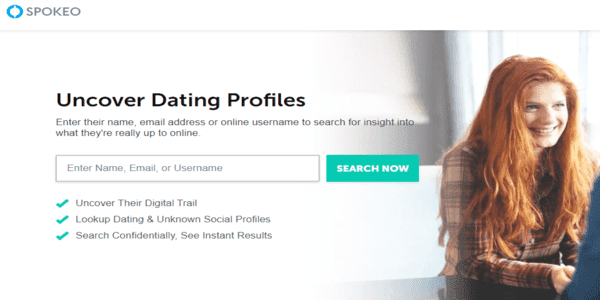 Spokeo is an application that helps you to identify if someone's on FB dating app. with photos, videos, and much more information about your targeted person. It can collect online data from offline sources.
How to use Spokeo
First, you have to go through the Spokeo website on your device
Then enter the full name and click on the search now button
Now type the city and state to shorten the search results and press continue.
You can use Spokeo to know and tell if someone is up to on the Facebook dating app.
Social Catfish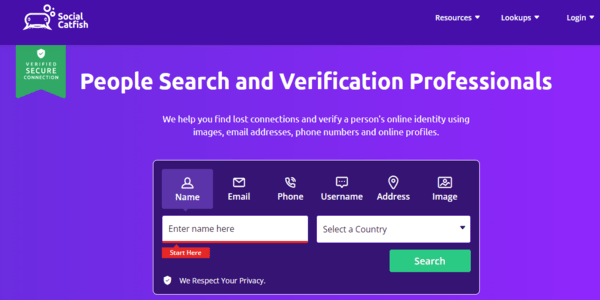 SocialCatfish is a search website that helps to search for someone with their address, name, phone number, and username; with the help of this application, you can see and tell if someone is on FB dating or not.
With this, there are other many people search apps available online market.
But use social catfish to get more exact information to see if someone is on the Facebook dating app.
Conclusion
Seeing your loved ones using online dating apps can be challenging for you. Thus, you must find it out because it's inappropriate for them and can destroy their future goals. So, confirm your targeted person's online dating activities; you must be sure about a specific tool such as FlexiSpy.
FAQs about the Facebook Dating App
What is a Facebook dating application?
The Facebook dating app is a social media app to matches people via online platforms to share their feelings by sending messages. Nowadays, it's the most common media site that attracts our young teens.
Can a Facebook dating app show your friend list?
No, the Facebook dating app doesn't show your friends unless and until you add people by matching each other.
Is there any way to see your friends on FB dating app?
Now it is possible to see people if they are using an FB dating app. Hence, you must join the most acceptable method using a third-party app.
How does the Facebook dating app work?
It is the same as work other online dating apps work. While using this, you can like someone, and if they want back in response, there is a dating match.