Spying on someone's phone gallery and tracking their camera captions isn't a joke. You are searching to see other's phone activities and keep a secret eye on their picture need different methods as a user and a person who wants to track other's phone gallery need to read this complete information to help you find an authentic solution. Probably, you are searching for a logical reason, for example, to safeguard your child and see what they receive and send via their cell phones. As an employer, you want to ensure that your employees are sent official documents through phone cameras. You can check other's activities, and It's pretty easy if you read this article.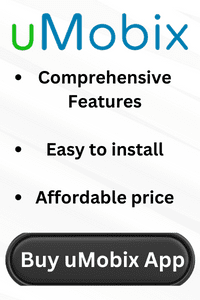 What is Phone Spying?
Phone spying is the term of accessing someone's phone and checking their activities without their knowledge. With this, users can remotely access other devices and control them for several reasons. But remember, this method never damages anyone's phone sensitive and personal data.

What does it mean to Spy on a Phone Gallery?
Spying on someone's phone gallery means accessing anyone's device and checking their gallery secretly. This method lets you see what your targeted person is saved or stored on their phone. Phone spy allows you to remotely delete any unethical and inappropriate image from your targeted device.
How to Hack Someone's Phone Gallery Secretly?
Are you curious and want to know about your loved one's life? You want to make sure and check to keep them safe. Thus, if you check anyone's phone pictures and how to hack iPhone pictures remotely, we recommend the best spy apps.
Use FlexiSpy and Mspy to Spy on someone's Phone Gallery Android / iPhone
Mspy

Mspy is a popular social media app that allows you to track anyone's online activities. With the one-time subscription, users are able to spy on someone's phone gallery. You can see every happening from the cool mspy's online dashboard. It helps you to see everything from the targeted device. You can see what kind of images and videos they receive and send. In addition, users can keep track of anyone's phone activities without the targeted person's knowledge.
Feature of Mspy
FlexiSpy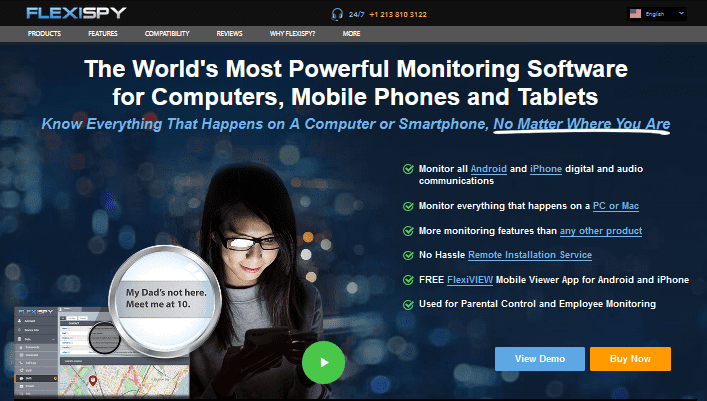 One of the best phone monitoring tools that help you deal with secret operations. Millions of people worldwide take advantage of FlexiSpy to hack and control their targeted person's device. It is popular due to its unique and qualitative features. Plus, FlexiSpy never disappointed its users by being detected. So, it is a powerful app that allows you to spy on someone's phone gallery and check for their online safety. This app will enable you to deal the online dangers by installing FlexiSpy. It's not only a deal to track the phone gallery. Instead, this has a lot of features.
The features are:
Dig into the phone gallery
Best Method Spy Someone's Phone Gallery Remotely
To successfully spy on someone's phone gallery remotely, follow these steps:
Step 1: Choose a Reliable Monitoring App
Selecting a reputable monitoring app is crucial. Look for features such as gallery access, stealth mode, and compatibility with the target device's operating system.
Step 2: Install the App
Once you've chosen an app, install it on the target device. You may need physical access to the device for a few minutes. Follow the app's installation instructions carefully.
Step 3: Set Up the App
After installation, configure the app settings. This may include creating an account, choosing monitoring preferences, and granting necessary permissions.
Step 4: Access the Gallery
Once the app is set up, you can remotely access the target device's phone gallery. Most monitoring apps provide a user-friendly dashboard for viewing photos and videos.
Step 5: Maintain Ethical Use
While remote gallery access can be valuable, it's important to use this capability ethically and responsibly. Respect the individual's privacy and only access the gallery for legitimate reasons.
Use Secret Monitoring Applications
One of the best and easy-to-use methods is spy apps. It allows users to install the app on a targeted device with one-time physical access. It allows you to remotely monitor someone's phone activities and find if anything goes wrong with an effective solution.
Use Bluetooth:
You can hack another device via Bluetooth method. It allows you to get access to the other device and hack to transfer and see the phone gallery without taking the device into your hand.
Use phishing:
The person may have sent fake emails and links via your trusted forums. Then, the person accepts and opens the link, and malware installs on the targeted phone.
Use the Wi-Fi method:
You can take control of another phone through public Wi-Fi. This kind of network is mostly insecure and quickly intercepts your device data. Once it is done, you can easily steal anyone's personal information.
Why Would We Need to Spy on Someone's Phone Gallery?
There are a lot of reasons involved in hacking someone's phone. But the central goal is protection. Online protection is essential, and people want to safeguard their loved ones. Thus, they spy on someone's phone gallery.
Parental control:
It is the most common reason to spy on someone's phone gallery. Parents are concerned and want to monitor their kids' online activities to ensure they are safe and not involved in inappropriate activities. With the spy on kids' phones, parents can easily check what their kids save on their phones and what they send to their friends.
Catch cheated spouse:
If you doubt your partner, they are doing suspicious activities and spending a lot of time with their cell phone. And most importantly they don't allow you to touch and check their mobile. So, you can secretly access their cell phone and see what they are doing. If you know a girl's photos from their phone gallery, it means he cheated on you. And you have the right to take action.
Business protection:
Some employees could be more sincere with their job and company. In this situation, employers have to keep an eye on employees' activities and check their phone activities to ensure they are not sending official data to anyone.
All reasons may not be enough; you may have some other concerns about seeing someone's phone gallery remotely. Thus, you have to check for authentic methods to find anyone's illegal and suspicious activities without knowing them.
How to see pictures from another phone
Now you must know how to see other phone photos from another phone. We've mentioned the excellent spy apps that help track anyone's phone gallery With this all, the user is still confused! How can it be possible? Relax- you can see someone's phone gallery.
Without installing the app, you cannot see the phone photos from another phone. So, let's read this installation method carefully that helps you to spy on someone's phone gallery.
Go to the app website and create an account.
Subscribe and purchase a suitable package to hack someone's phone gallery.
Install the phone spy app on your targeted device with one-time physical access and make the app invisible.
Now use the receive credentials, log in to the online dashboard, and see someone's phone gallery without knowing them.
Conclusion
After reading this all, you can spy on someone's phone gallery and check what they save. But we recommended the best spy apps, Mspy and FlexiSpy, that help you to find anyone's phone activities after installing.
FAQ's
What is a hack phone gallery?
A hack phone gallery is a way to access anyone's phone and check what they have in their mobile gallery. With this, you can see saved photos, videos, and everything without knowing the person.
Will the person know that I'm accessing their phone gallery?
A high-quality monitoring app operates in stealth mode, meaning the person may not be aware that their gallery is being accessed remotely.
Can You Spy on Someone's Phone Gallery Without Physical Access to Their Phone?
You have to get the targeted phone into your hand and see their activities. You can not install the app and spy on the targeted device without physical access.
Can I spy on a phone gallery without installing software?
No, accessing a phone gallery remotely typically requires the installation of monitoring software on the target device.
Is it legal to spy on someone's phone gallery?
Yes, it is legal to spy on someone's phone gallery with logical consent. Parents can spy for their kids' protection and ensure they are not involved in unethical activities. Employers can check to ensure their business protection.