Did you know about spying on iPhone pictures remotely? As everyone knows, the iPhone's operating system and privacy structure If anyone has access to the phone's iCloud, they can easily download the saved images from the targeted device.
But here we'll define the easiest way to spy iPhone pictures remotely. You can use the monitoring tool that allows you to view the saved and shared photos from the targeted iOS device. Let's read the entire detail and come to know.
How to Spy iPhone Pictures Remotely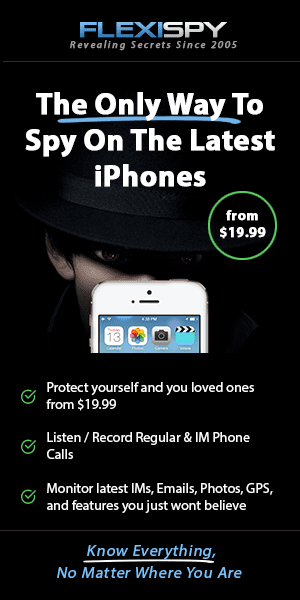 Now you can spy on phone photos, but you have to know the best way to access the phone by using the monitoring tool. There are a lot of monitoring apps available online. But choose the best one by searching their entire detail that allows you for the secret tracking, then subscribe.
Among the multiple apps, we recommended Flexispy as the perfect one. It helps you track cell phones and find all their activities without knowing the person. When you dig out the details and weigh the pros and cons, you'll
Did you know about spying on iPhone pictures remotely? As everyone knows, the iPhone's operating system and privacy structure If anyone has access to the phone's iCloud, they can easily download the saved images from the targeted device. l come to know its features and working capabilities. So, I made a wise decision and got the best phone tracker app.
Use Flexispy to Remotely Spy iPhone Photos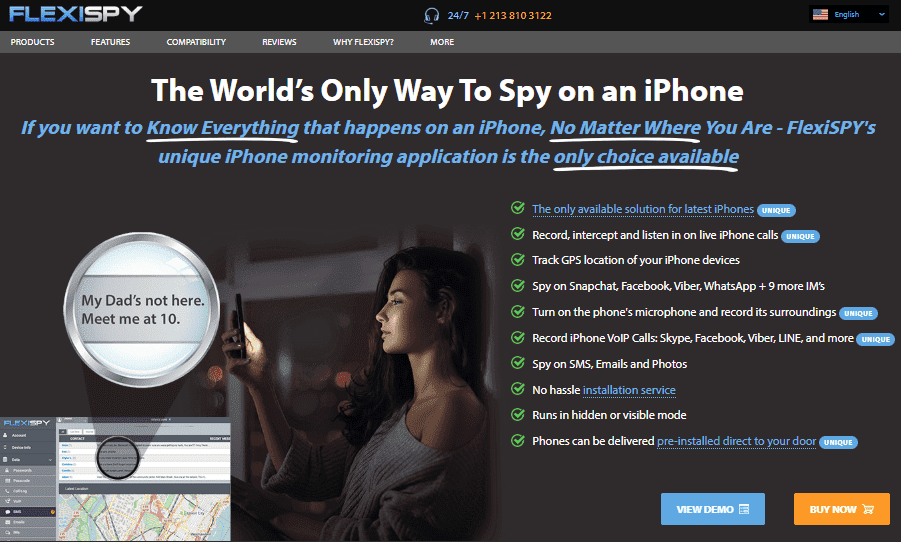 Use the professional phone spying app that allows you to grab online activities from a targeted phone without them knowing. It lets you save photos on the phone with a one-time installation on any targeted device.
Flexispy has many features that allow you to access the phone and know more about it.
You can monitor and record live activities from the targeted device.

You can download any photo album.

You can check the photo details in real-time.
Before doing these, you have to install Flexispy to spy iPhone photos secretly.
How to use the Flexispy app?
Now you have to follow a few steps to make possible iPhone monitoring.
Step No. 1
Earlier, you had to visit the website and subscribe for iPhone. Then get the email with the credentials, and then you have to move forward.
Step No. 2
Now enter the iCloud email to continue the installation and make the device a part of the Flexispy monitoring tool.
Step No. 3
Now use the credentials as your ID password to login to the web control panel of the Flexispy app and view the photos of the targeted iPhone. Here all phone data will be shown, which you can easily see.
Hence, this is the method to get the iPhone of anyone and check their activities, including saving photos.
How to install Flexispy with the jailbreak option?
Here are a few steps that allow you to use this app with a jailbroken iPhone. Follow the below steps.
As a first step, purchase our iPhone Monitoring Software.

Take their jailbroken iPhone into your actual possession. (Check out this guide for jailbreaking your iPhone.)

Log into your Flexispy dashboard on your PC.

Comply with the installation wizard that pops up on the screen.

You'll be instructed to enter your activation code a few stages into the instruction manual. View the images below for a visual representation.

Re-enter your online account using a computer and click Help > Reference Manuals > Quick Setup to understand how to remotely configure all the fantastic Flexispy capabilities.
How to Spy on Anyone's iPhone Camera?
Now it's time to disclose how to spy on the iPhone camera. No doubt, it is very easy to do. You can use the manual method, which is complicated and can be easily detected by the device owner.
Using a few particular apps, we can remotely deceive the iPhone camera. To spy on iPhones, these apps use Wi-Fi connections. Therefore, if you connect to the same Wi-Fi network to get remote access, exchange photographs using DLNA, or publish data straight to the cloud.
Now we'll mention the best applications that help you spy phone cameras.
iWep Pro
One of the best applications for iPhone camera spying is iWep Pro. It can help spy on an iPhone within a minute. This app's use is simple and aids with Wi-Fi password cracking. Everyone can use the applications because of their user-friendly interface, and they are accessible through the App Store.
Security cam
It is video monitoring software that helps you record the video of the targeted iPhone device. It is a secret monitoring tool that is never detected by the device owner. If your person is activated with a camera, this app will notify you along with the video clip.
SpyVid
It is an amazing phone spying application. It has beneficial features that enable you to record videos without anyone's notice. Activate SPVID to record a video. or if you are doing anything else online, like playing games or doing other activities. This app works secretly to identify their activities.
Conclusion
In conclusion, we can say that now you can get access to anyone's iPhone without them knowing. This article has different methods to spy on iPhone pictures remotely. But one of the most influential and authentic ways is to install the Flexispy app.
Can I remotely access iPhone pictures without the owner's knowledge?
No, remote access to someone's iPhone pictures without their knowledge or consent is a breach of their privacy and likely illegal.
Is using spyware a reliable method?
While spyware might provide remote access to iPhone pictures, it's important to consider the legality and ethics of such actions.
Are there any legal ways to monitor my child's iPhone pictures?
Yes, as a parent, you can legally monitor your child's iPhone activity, but open communication about this monitoring is crucial.
What are the potential consequences of unauthorized remote access?
Unauthorized remote access to iPhone pictures can lead to legal repercussions, damaged relationships, and loss of trust.
Can two-factor authentication be bypassed?
Two-factor authentication adds a layer of security that is challenging to bypass without physical access to the trusted device.