Are you curious about your child's activities online? Do you want to check what they are doing on social media? It was challenging to prevent kids' activities without. Now it's not difficult to limit anyone's social media and other phone activities. So, did you want to track the line chat of your child? Read this article and come to know how can line app be traced.
What is a Line app?
It is an online app that allows for free messaging services to their users. It helps to send or receive messages from every corner of the world. With this app, you can text anyone and even a group. Hence, this app is popular among people together with the messages services.
Can you Track Line chat?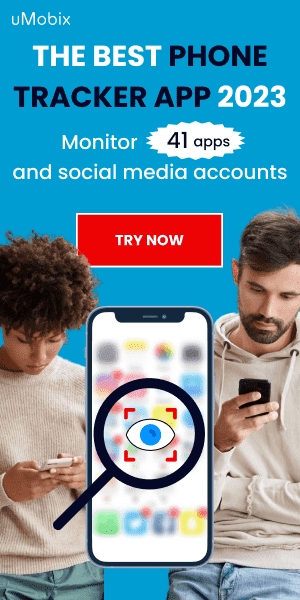 Line chat can be tracked by someone who uses the monitoring software. It may involve gaining access to the targeted device and getting their phone data. Then it sends all monitored data to the web control panel. Then, the user puts in their id and password to see the monitoring data of anyone from the targeted device. Through this, you can protect your loved ones from online dangers.
How to Track Someone's Line Chat?
The Line Spy app allows you to access the targeted person's line activities. It helps you secretly access your loved one's digital device to discover all their activities. It includes line messages, chats shared stickers, and many more. The line tracker app didn't give any clue while monitoring their activities. This app lets you check everything that happened on the targeted device. You can track anyone's line conversation without knowing them. But you have to get the best tracker app.
Here you have to keep a close eye on the best line tracker app, which is helpful for further monitoring.
Before tracking someone's line app, you must put in the username and password to log in to their account. Then you can see their line activities to put their activities with one-time installation. But you must subscribe to the line tracker app which you can use to protect your loved ones.
Track Line app with EyeZy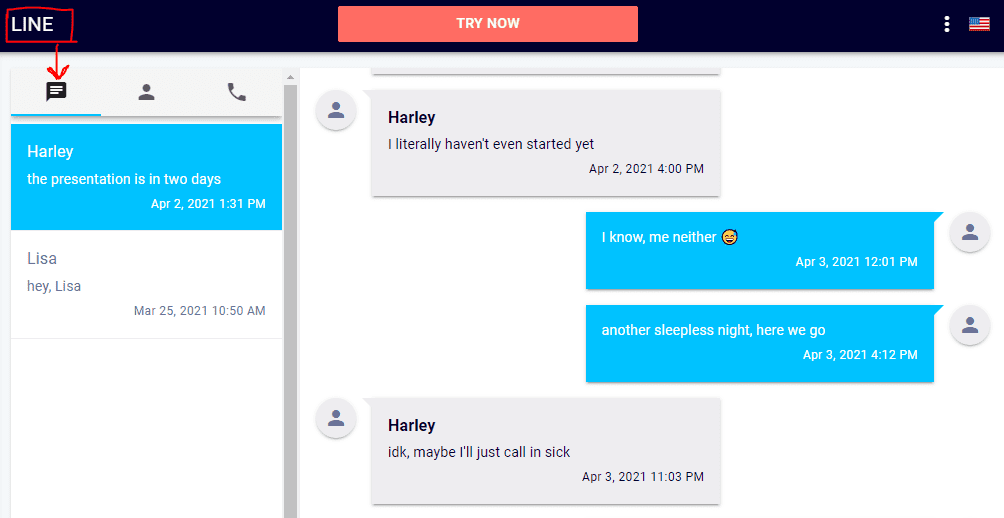 Suppose you are going to protect your loved ones from the targeted device. You must choose EyeZy, the expert app, to perform all their monitoring duties well. It is great to collect data from the targeted devices and check everything that happened on your child's device. It always promotes your kid's online safety in digital time. Once you have completed the installation procedure of EyeZy on your targeted device, you will be able to see your kids' activities.
When- you are done with the installation, log in to the web control to check the kids' line conversation; you even -can even block specific content without knowing them for protection. Further, it can be protected by screen recording & secret screenshot capacity.
UMobix to Track Line Activities

We are proud to put in another spy app to track the online activities of the line app. It gives you all the details and updates about the line app within seconds. After watching your child's activities, you can act against unusual things. Like the other apps, uMobix also needs to be installed on a targeted device to see the monitoring results. You can set up and track the online safety of your loved ones. This app is excellent for handling the social media activities of anyone from the targeted device. In addition, it performs the same secret monitoring actions as the same EyeZy.
MSpy Line Conversation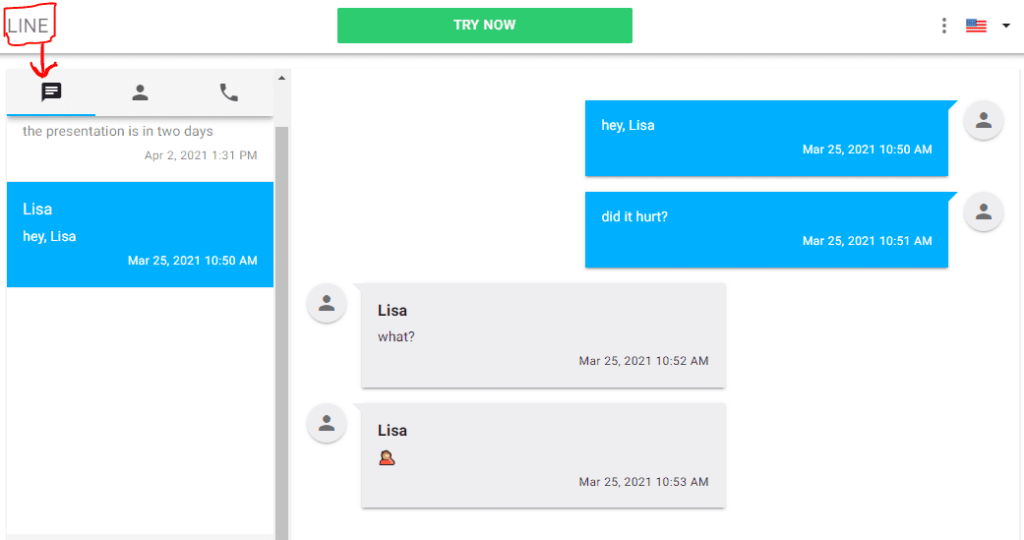 At last, we mentioned the excellent monitoring software for line chat. It helps you to read all line messages, including social media apps, from the mSpy web control panel. Finding others' social media activities without knowing the person is really powerful. Once you get the mSpy licensee, you are able to check and find unwanted activities. You can check social media messages, shared media files, and live locations from the targeted device.
Moreover, mSpy grab live screen recording and screenshots without knowing the person. You can also track keystrokes to see every click on the targeted device. Overall, it is a pack of great spying features to protect your loved ones from all online dangers.
Who takes Benefits from Line Tracking Apps?
Time has changed. People must know about their loved ones and keep tabs on all their activities. Because parents want to secure their kids from all online dangers. Several people wish to use a Line tracking app. These include:
Parents
Parents are worried that their kids face cyberbullying, online predators, and data leakage. But what to do to prevent online safety? Parents are the only ones who can secure their children from digital threats. So, they can protect themselves by operating monitoring apps to take control of children's activities. With this app, you can monitor kids' line contact, chats, and sharing content. So, protect kids from potential risks and unwanted interactions.
Employers
Employers are concerned about their employees and want to keep an eye on them. So, the line tracking app helps to ensure that they are not using the line app inappropriately or not sharing company-sensitive information with anyone. This helps you to measure their work productivity and prevent misuse of organization resources.
Spouse
If you notice your partner's activities they may cheat you. Discovering infidelity is a painful experience. But it is essential to catch them red-handed. So, use a line tracking application to check your partner's line activities without them knowing. With this, you can secretly see their activities and take action against their infidelity.
Conclusion
The line app is undoubtedly popular as you need to track your loved ones for their protection. Hence, we mentioned the best line tracker app that allows you to see someone's line chat and other online activities. We recommend you choose EyeZy. But the ball is in your ground, and you must make a final decision.
FAQ's
Can I read the deleted line messages?
Yes, with the help of monitoring and tracking apps, you can read the deleted line chats of targeted ones.
Is it legal to spy on someone's line activities?
You can track your kids' activities with the help of Mspy and EyeZy. You can monitor your employees' activities without their knowledge is legal.
Can you track line accounts without them knowing?
Yes, you can track someone's line by installing the monitoring application. After you install it works on invisible mode; your targeted didn't know of being monitored.
Is the line tracker app detectable?
Yes, when you install the best line tracker apps like Mspy, uMobix, and EyeZy. Then you'll be able to spy on their activities without knowing the targeted person.
Are there any free parental control apps for Line monitoring?
Some parental control apps offer limited free versions with basic monitoring features.
Should I inform my child that I am monitoring their Line app?
Transparency is crucial in building trust. Consider discussing monitoring with your child and explain its purpose in ensuring their safety
How to monitor someone's line account?
You have to follow the installation steps to track the line account
Purchase the app
Received credentials
Install the app on the targeted device
Log in to the control panel and view the line monitoring activities