Social media is emerger in our life as an essential part. In the last few years, TikTok has gained many users quickly. In a recent report, it has billion plus downloads. But do you know your loved ones are on TikTok and spend almost 5 hours daily? But the question arises! How to see someone's activity on TikTok? How to see what videos they post and share via their accounts?
Now it is possible! But do you know how? Read the following article and find someone's activity on TikTok.
How to See Someone's TikTok Activity Through Third-Party Apps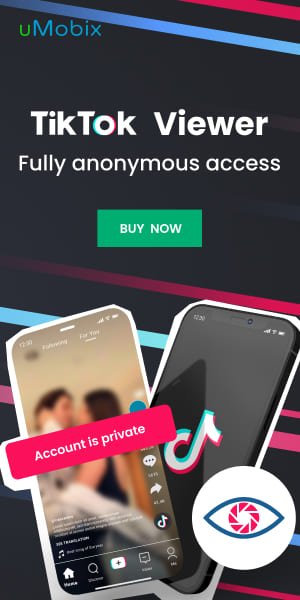 You've read the manual methods to view someone's TikTok activities in the above. But that's not enough- you need an advanced technique that secretly helps you. So, here we'll explore the monitoring software that allows you to see someone's activities on TikTok without limitations. You're at the right place after getting to know. You can get insight into your targeted one's TikTok account and view everything without being detected. We'll introduce the best app, like FlexiSpy, to see someone's activity on TikTok.
FlexiSpy for Uncovering TikTok Activities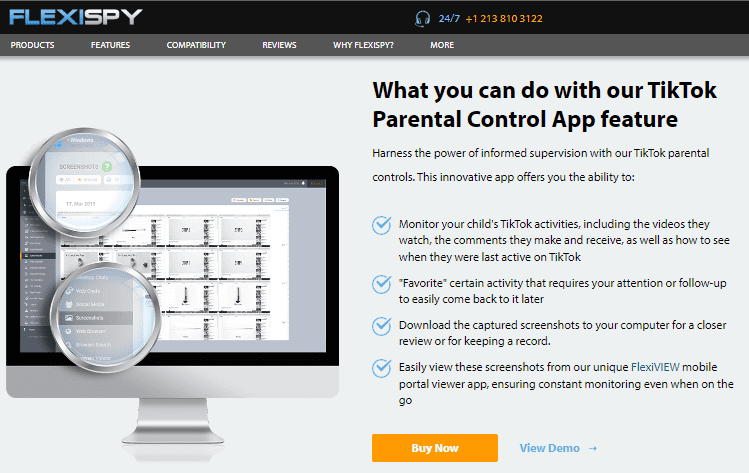 FlexiSpy is a fantastic solution to track someone's TikTok app without knowing the person. It secretly kept an eye on your loved one's accounts and saw what they did online. With this, you can spy on WhatsApp, TikTok, Instagram, Facebook, and more. It lets you see their messages, calls, shared media files, and posted content. By installing FlexiSpy, you can directly see someone's activity on TikTok.
Read their TikTok messages.
See what kind of videos they posted
Read their comments
View TikTok likes on a particular video
Record TikTok screen
Look at the followers and following
How to view someone's activities with FlexiSpy
Here are a few steps to use FlexiSpy to monitor someone's activity on a TikTok account.
Get a license and create an account
View the FlexiSpy website and click the buy now button to choose a subscription plan and create an account to move further.
Set-up on the targeted device
Now download the app on the targeted device and set up the application for secret monitoring.
Start monitoring your targeted TikTok account
Now it's time to log in to the FlexiSpy web control panel and view all their activities without knowing the person. View their TikTok activities from the online dashboard.
Confirm TikTok Activities via Mspy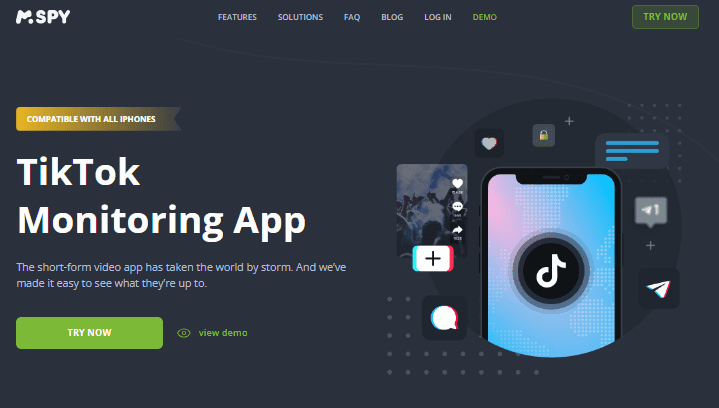 When you monitor someone's activities on TikTok, another tool exists in the market accessible to approach. It is Mspy, which works without any trouble and complication to watch someone's actions on social media apps. It is one of the fantastic tools for spying on anyone's activities. You can easily access and view everything without knowing the person.
Mspy has a variety of features that helps you view activities and block inappropriate account from your loved one's device. It even enables you to read comments and chats and view their followers secretly. With this, you can protect your loved ones from inappropriate interactions and strangers on the TikTok app.

How to use Mspy
Here are steps that will help you to accomplish the installation procedure of the Mspy app.
Create an account with Mspy and subscribe to the package
Accomplished the installation procedure on the targeted device
Now login to the web control panel on your device to view your targeted person's
How to See Someone's Activity on TikTok (Valuable Methods)
Here, we'll mention the effective ways to see someone's actions on TikTok. Let's start with the applicable and valuable methods to view the TikTok app.
Green dot
As with the other social media platforms, TikTok also has green dots on their profile photo when the user is active.
Follow the following steps to do this:
First, you must log in to your TikTok account and view the targeted person profile of the person you want to check activity.
Notice the green dot. If a green dot is shown, it means the other person is active on TikTok.
Sometimes the green dot is shown after deactivating the person.
When you choose someone to tag in a comment or share a TikTok video, you'll see this active status in your Inbox, message threads option, the profile of a mutual follower, and the user's list.
See TikTok-liked videos
Now you can see someone's liked videos on the TikTok app, regardless of your favorite video. Just click on this method and view.
Open your TikTok app, and visit the target profile.
Now click on the heart icon below the profile icon; you can see their liked videos here.
View TikTok comments
If you want to see TikTok comments, you can check after likes. You can do it with the appearing feature of comments. You can see all comments, including followers and anyone's access to their video by checking the comment section.
Open the TikTok account.
Check the comment section below the heart icon
Read the comments on the posted videos
Even you can check who they interact with. If they chatting with strangers, you can see.

View their recent post/story
With this method, you can see your targeted person's last activity. When the person last posted on TikTok to measure how many hours ago they posted.
To check the post, follow this method!
Login to your TikTok account on your device
Now search for the one who wants to know their activity
Due to privacy, some accounts need to be followed to view their post and stories
TikTok posts the story feature automatically disappears after two days; if the person's last activity was more than two days, it would never display.
View their following
Do you know what they like and watch on the TikTok app through the following? Let's follow these steps.
Open your TikTok account
View the profile of the person
Click on the following button that shows on the profile. Then see the following list shows. If they hide their followers and like, you can only see them installing third-party applications.
Conclusion:
No doubt, social media is an essential tool. But it comes with several dangers. So you can check your loved ones' TikTok activity to protect them. In this article, you learn how to see someone's activity on TikTok. But the most efficient way is using third-party applications like Flexsipy and Mspy. It helps you to view someone's activities secretly.
FAQ's
Can you see someone's TikTok activity?
You can see someone's activities on TikTok with the help of monitoring tools like FlexiSpy and Mspy.
How can you see TikTok likes?
You should click on the profile and view the heart icon. Press on this icon and view who's like on video.
How do you see someone like you on TikTok?
Open the TikTok app and go to the profile of the person you want to check. View the heart icon and the below profile icon. This will help you to show likes on the video.
Can you see someone else's history on TikTok?
The person can check their TikTok history; no other one checks. There is no specific setting in TikTok. Therefore, you need a third-party application like FlexiSpy that helps you secretly check anyone's activities and history.