Snapchat offers cool and attractive features to all users. Therefore, it is prevalent, with 280 million users around the globe. It is admirable because of captures memorable photos, videos, text, and many other features. And cross-multimedia allows users to share their content via an internet connection. So, these are all about Snapchat. Now, you're concerned about your boyfriend. So, who is your boyfriend on Snapchatting? How to find it? Also covered this topic in a previous post on how To View Someone's Snapchat Story Without Them Knowing.
There is no hard and fast rule to know about it. Instead, we'll discuss how to find out who your boyfriend is Snapchatting. Thus, you've to read the entire article. Start reading.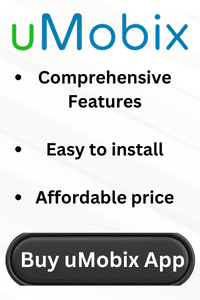 Is it Important to know who my Boyfriend is on Snapchat?
If you notice, your boyfriend spends unlimited hours on Snapchat and usually ignores you. It means there is something that goes wrong behind your back. His behavior made you suspicious, and you thought he might cheat you.
But you cannot stop doing this and talking to anyone on Snapchat. Therefore, knowing who is chatting on Snapchat with your boyfriend is important. But it's not as easy as you think. So, it would help if you found out how to find out who your boyfriend is Snapchatting without knowing them.
Can I See Who Someone is Snapchatting?
You can easily see who someone is Snapchatting. But you have to consider one of the most accurate and reliable methods to choose the monitoring tools. Here is the robust monitoring and tracking technology in the below lines.
How to See if your Boyfriend has a Secret Snapchat
You can use the monitoring tools that assist you in finding someone's online activities and all actions
UMobix- View Someone's Snapchat without them knowing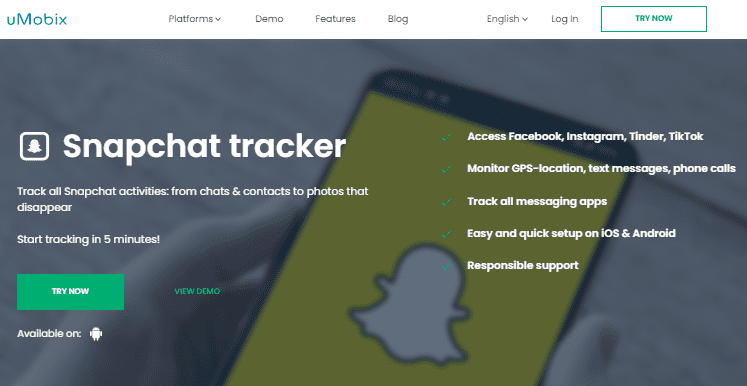 Here is an excellent monitoring tool that lets you about your boyfriend's social media app. It helps you to monitor anyone's Snapchat activities from their device.
UMobix allows you to monitor their activities without knowing them. Further, you can get their real-time location with one click. You can get to know their conversations, shared media files, and every bit of activity without the user's knowledge.
FlexiSpy- To know if my Boyfriend is Snapchatting other Girls?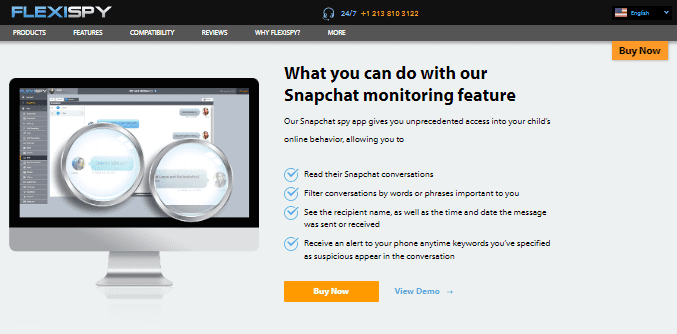 Did you know your boyfriend cheated on you? If not, install FlexiSpy and learn that your boyfriend has a relationship with others. They meet her and hide from you. Now you've another way to protect them by choosing the right option as the FlexiSpy app.
It lets you know about your boyfriend's Snapchat conversations, calls, and sharing of photos and videos. You can check what's going on. On their Snapchat account without knowing them. With FlexiSpy, you can identify what they are doing behind you and catch them red-handed.
Steps to Catch Someone Cheating on Snapchat
Here you'll know if your boyfriend has a secret Snapchat account. So you've to follow these steps that help you to learn about the hidden Snapchat app.
First, you must get help from monitoring tools such as uMobix and FlexiSpy.
Another method is here!
Use Snap codes
Now you've to use a snap code on your Snapchat account if they directly chat with them. Open Snapchat and click on their profile when you meet the person. When you click on the snap symbol, you can view the code. You can take photos if this symbol is opened by the Snapchat app and sets the camera. After Snapchat scans the code and displays the other's account profile, an image is necessary. Afterward, you can click the Add friend option and add that individual as a friend on Snapchat.
Use Username
After opening Snapchat, click on the app by tapping the Snapchat symbol on your app home screen. So, find a person, and type their username in the search box at the top of the page. Auto-generated user name will show below your search tab. Then you can find the account of a targeted person.
Quick add method
It is another feature which you can find and add your friends. Then you'll see a quick add list of everyone you may know on the basis of familiar friends, live location, and may include other factors. When you press Quick Add, a request to add them to Snapchat is sent to them automatically.
Use contact list
The cell contact number of a Snapchat friend, and you don't remember their username on Snapchat. If you have a phone number, you can search using it. Open the Snapchat account and Press the add friend icon at the top right of the screen. If you go to the add friend tab and click all contacts, your Snapchat contact will appear.
Use Snapchat map
Snapchat has a map option that enables you to approach all users. For example, if you can see where your friend is moving, check the Snapchat map. If your partner has a Snapchat account, you can search from the Snapchat map.

Signs if your Boyfriend is Snapchatting
Here are some steps that help you indicate if your boyfriend is on Snapchat and cheated on you. Let's find out!
He hides his cell phone
Suppose your partner/boyfriend is chatting with someone you do not know on Snapchat. It will be dangerous for your relationship. He wants to hide all their activities from you and doesn't want you to touch and open his cell phone without his permission. This all shows he is a must to someone's romantic relationship and didn't show their snap profiles means, he is chatting on Snapchat with someone.
He refuses to use the app but still has
Anyone's Snapchat score is indicated by how they are active on Snapchat. It depends on the snap activities and their sharing. If you ask him how active they are, they'll tell you a lie about too much spending time on the snap. But you have to match the number of Snapchat points he is hiding from you. It shows your boyfriend has to talk on Snapchat, spending unlimited hours.
He turns off Snapchat notification
He might have a girlfriend on Snapchat and talk most with her. If he puts off his notification to hide you, it means they cheat you, and the situation is entirely changed as you think. Therefore, you have to keep an eye on and come to know about their activities.
Turn off the snap location
If your boyfriend suddenly turns off his snap location, it shows it could be something going wrong. They might tell a lie and meet with another girl. That's why he turns off his place. He could have secretly planned a date with others who also don't want to show. These clues show that he is not sincere in his relationship.
He deleted his all-snap data
Did you notice your partner deleted his Snapchat and all data? So, it could be something wrong that he wants too discreet if he behaves suspiciously and removes their snaps and conversation. It proves he has a secret romantic relationship.
Find the truth if he cheated on you
Here are a few steps that show how to find the truth.
Asked him directly
One of the easiest ways to directly ask. Speak to who they are Snapchatting; if your relationship is good, he tells you the reality. If his answers try to satisfy you, it means there is something wrong that you need to check. The way he answers you will ensure the reality of his Snapchat.
Check his Snapchat with his permission
Another way is by checking his Snapchat app and seeing what is happening in his life. If he allows you to check his phone, it means he is not cheating you, and if he doesn't let you see his app, it shows something is going on in his social media app, and he might have a girlfriend.
Move to Spy App
You must get access to the cell phone spy apps and install them on your boyfriend's device. It helps you to find if he is Snapchatting and unveil if he is hiding from you.
Conclusion:
In conclusion, Snapchat is a super source of entertainment and fun, but it can be dangerous for your relationship. But relax, If your boyfriend is cheating on you, install uMobix and FlexiSpy to unveil their Snapchatting.
FAQs
Can you hide who you are Snapchatting?
Yes, you can hide by applying the different methods. For example, you can turn off the text notification and auto-remove the conversation, which helps you to keep secret who you are Snapchatting.
How do you see deleted messages on Snapchat?
If you want to see and read someone's deleted messages on Snapchat. You must go through the monitoring tools, such as uMobix and FlexiSpy, and install them on your targeted device. Then you can see deleted chats without knowing them.
How do you see conversation history on Snapchat?
If your boyfriend hides his conversation history from you. There is a way to see, go to the chat page and click to swipe right and check your chat with anyone. To check their Snapchat conversation with friends, enter their names.
How do you see conversation history on Snapchat?
If you notice, his behavior is suspicious, and he spends much time on Snapchat. It means there is something on Snapchat that he is hiding from you. he may be chatting with other girls and want to hide it. But you have to unveil by choosing an appropriate option as a monitoring tool.
How do you see conversation history on Snapchat?
There are a few ways you can see your conversation history on Snapchat, depending on what you want to see. Here are some options:
If you want to see the messages that you have saved in your chats, you can open the chat screen and scroll up to find them. Saved messages are highlighted in grey and will not disappear unless you unsave them.

If you want to see the messages that you have not saved or that have expired, you can download your Snapchat data from the website. You will need to log in to your account, go to Settings, tap My Data, and submit a request. You will receive an email with a link to download a ZIP folder that contains your chat history and other data

If you want to see more information about your conversations, such as when you became friends, how often you chat, or what Bitmoji stickers you use, you can access the Friendship